Miss Asia Pacific International 2018, Sharifa Akeel's story is something we are familiar with. We've seen it in soap operas, we've read them in books, and even lined up in theatres to watch it in the big screen. It made us cry and gave us hope that one day we'll meet our prince charming, become successful, or both.
The big difference is that her story is real. There are no scripts, editors and copywriters to romanticize her life. There is no prince charming, instead a crown, and an opportunity that will forever change her life.
Sharifa was born in Cotobato where her OFW mom married her half-Qatari and half-Iranian father. Her father went back to Qatar a week after their marriage and never came back. To support her family, her mother had to go back to work abroad and leave her in the care of her grandmother who lives in a shanty at Lebak, Sultan Kudarat.
At a young age, Sharifa helped her grandmother by planting vegetables, corn and rice to harvest and sell them at the market. On the way home, she looks for twigs and small branches to fire up the stove they'll use to cook their meals. It wasn't easy, especially during the rainy season wherein their woven roof isn't a match for strong winds and harsh rains. There isn't enough dry wood to fire up and keep them warm.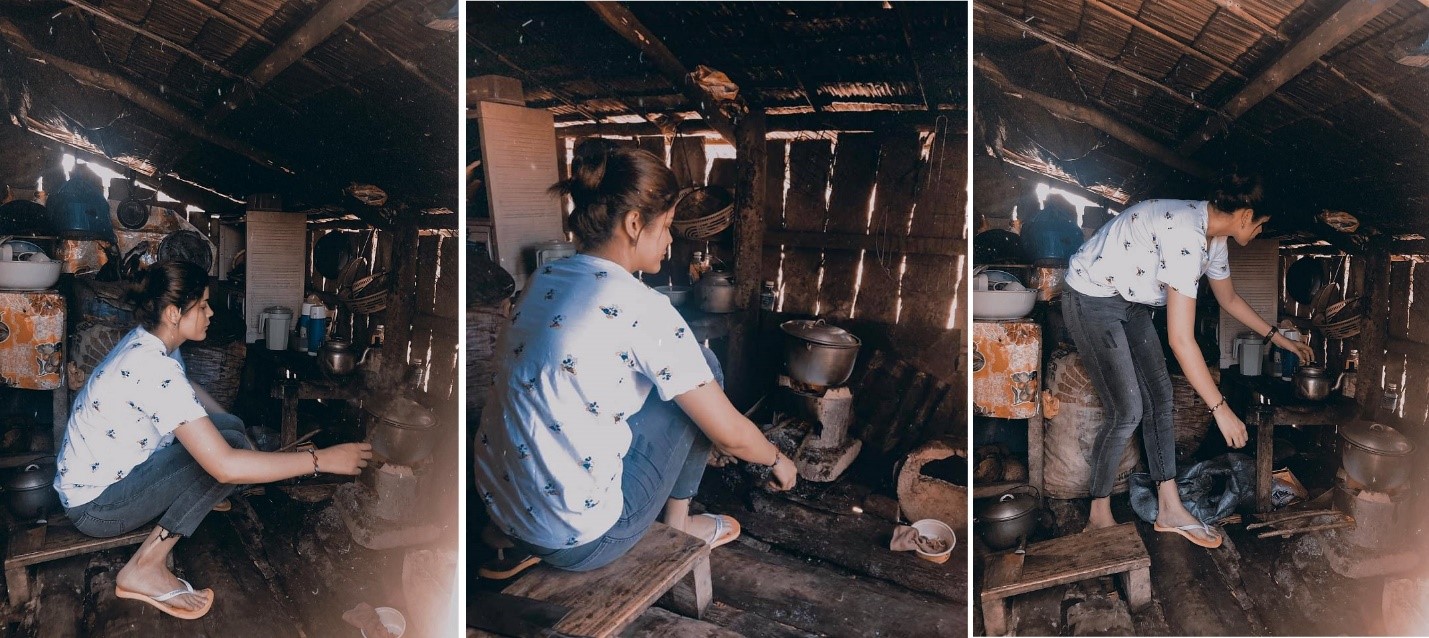 To make ends meet she sells woven products and traditional oil which her grandmother taught her to do and use the money she earned to buy food and as allowance for her studies.
As she grows older, so does her grandmother.
Their life may be simple, but it wasn't what she wanted for her grandmother. She has dream.
Sharifa's grandmother was her strength and inspiration. "Every time I came out on stage with a full smile, it was because I had my grandmother in mind. Pagkatapos ng pinagdaanan namin when I was a kid, I told myself, 'Look, I am here, nandito na ako sa stage!' Kaya lumabas ang pagka-natural ko."


She wanted to be a nurse primarily because she feels that she owes a lot to her grandmother and she wants to take care of her when she graduates but they couldn't afford it.
"I really wanted to be a nurse but due to poverty, I couldn't afford the tuition fee. Pero it's okay because I really love children so kinareer ko siya. I enjoy teaching especially illiterate children. It's very challenging."
Sharifa started her pageant career in college at Notra Dame Siliman College in Sultan Kudarat, there with support of her friends, she was crowned Mutya ng Notre Dame and Mutya ng Lebak and Mutya ng Sultan Kudarat in 2016. Joining Mutya ng Pilipinas was the first time she has ever been out of town.
Sharifa Akeel's story is just like ours, the difference is that she never gave up. "I went to school with my shoes all worn out. I was ridiculed by my classmates, was called names, but I never gave up," Akeel shared. Because of her determination, perseverance and the support of the people around her, she was able to earn her college degree.
She dreams of giving her loved ones a better life and she wasn't discouraged by her family background, her ethnicity, her social status, nor her looks. She found beauty and strength in diversity.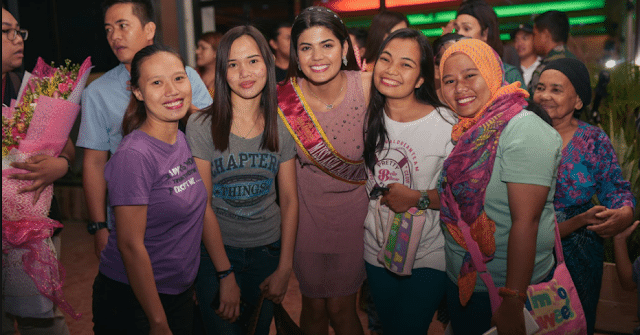 As Miss Asia Pacific International 2018, Sharifa Akeel inspires those who are experiencing hardships to focus on their dreams and to never give up. She used these experiences as motivation to pull herself up and wear the crown.