Reigning Miss Asia-Pacific International 2018 Sharifa Akeel together with Junior Chamber International (JCI Makati, Silang and Cattleya) visited the Sisters of Mary Girlstown in Cavite last Feb 16, 2019 as part their charity program called #WeMenCare. The Sisters of Mary Girlstown serves as a school and home to deserving underprivileged teenage girls who were selected and pre-screened to become part of the exclusive girlstown under the supervision of the nuns of the Sisters of Mary. The institution provides them food, clothing, shelter, medical and dental services, and education.
As Miss Asia-Pacific International, Sharifa is taking steps to use her title as a platform to spread her message of peace and inspire the young girls to be strong and fight for their dreams. She conducted a short talk on youth empowerment with over 3,000 students focusing on rising above their personal challenges and being grateful. "I am just like you. I also grew up in poverty and was in the direst of circumstances," Akeel said in Filipino.
"I was brought up by my single mother who had to work overseas just to be able to provide for me," she added. Sharifa aspired to be a nurse, however, they couldn't afford it, but she didn't give up. She had to set aside her initial plan and choose a different path – become a teacher. She was a working student, and she joined pageants for additional income.
"I went to school with my shoes all worn out. I was ridiculed by my classmates, was called names, but I never gave up," she said. Eventually, she earned her college degree on education because determination and perseverance, and the help of the people around her.
After the talk the students offered her a special presentation, singing "Thanks To You" and "I Can" Sharifa sang along and had selfies with the students after.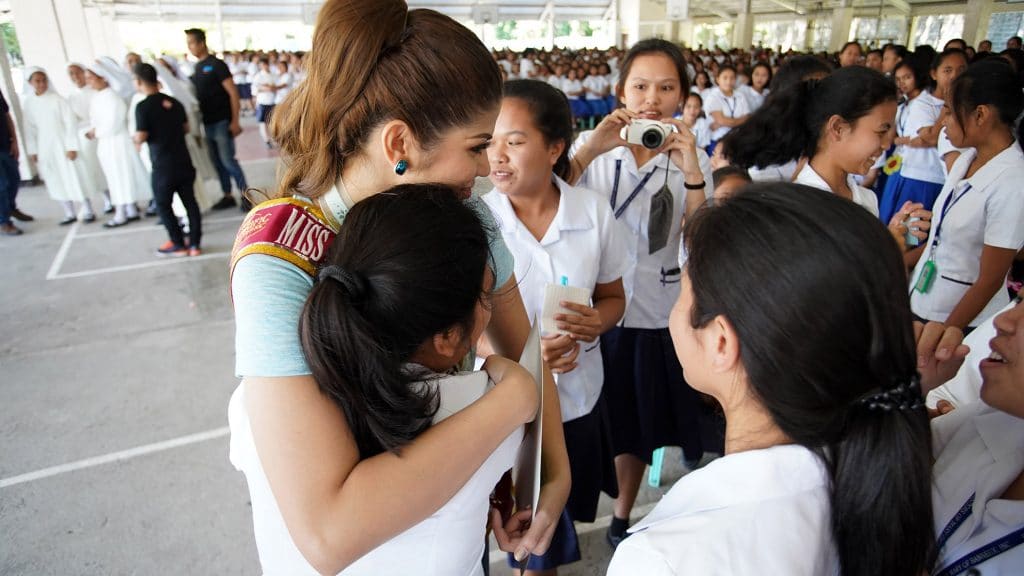 Sharifa also joined JCI Makati, JCI Silang, JCI Cattleya and The Sisters of Mary in a tree planting activity. Together with the students and JCI representatives they planted kiat-kiat (Mandarin orange) seedlings around the school garden.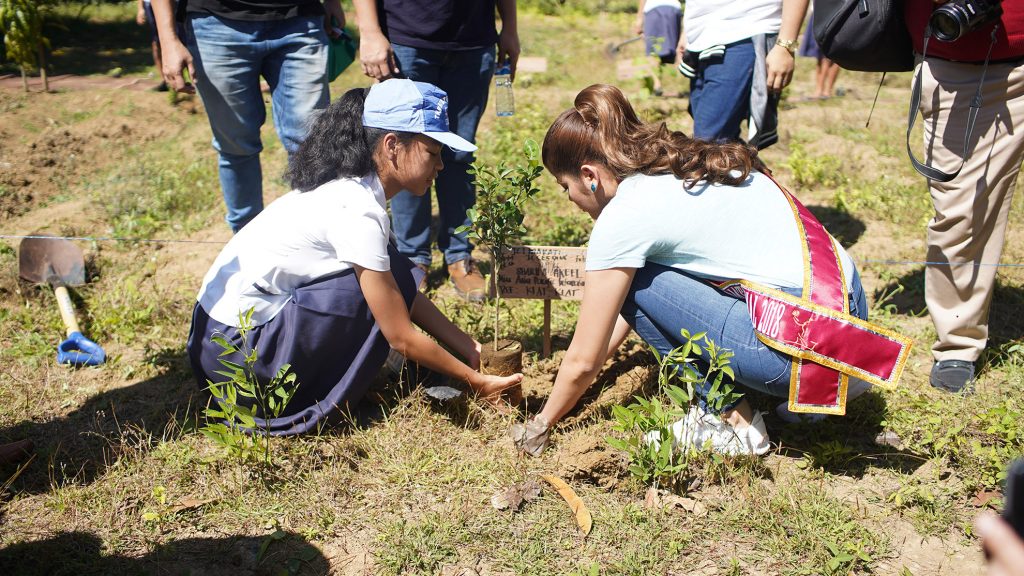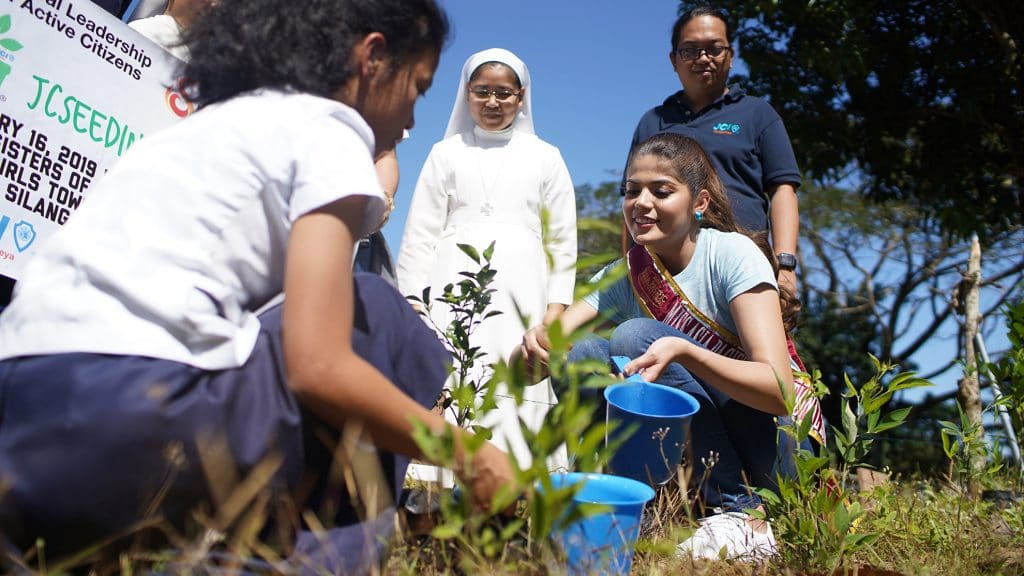 The visit to The Sisters of Mary was just one of the many activities that Sharifa and Miss Asia Pacific International have in their mission to provide opportunities for young women to develop their skills, achieve their highest potential, and be the epitome of a strong, empowered and confident woman.